Meet us at the 2016 Southampton boat show
"Experience the SIG" special 25% discount during August 2016
Our Pogo12.50 Hermes is on sale with a special deal!
Join us for for the autumn 2016 "

Offhore

/

Train & Race

" course (Oct 29th – Nov 6th 2016)
Beauty &

Grace

: Photo-shooting on our Pogo12.50 with professional ballerina Aegli Rizou
---
Meet us at the 2016 Southampton boat show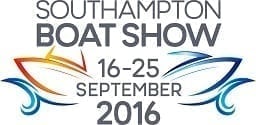 Fastsailing will be present at the Pogo Berth M311 from Sunday September 18th till Tuesday September 20th 2016.
See you there!
---
"Experience the SIG45" special 25% discount during August 2016
Exceptionally for August 2016, we invite you to experience sailing the SIG45 with a very attractive 25% discount.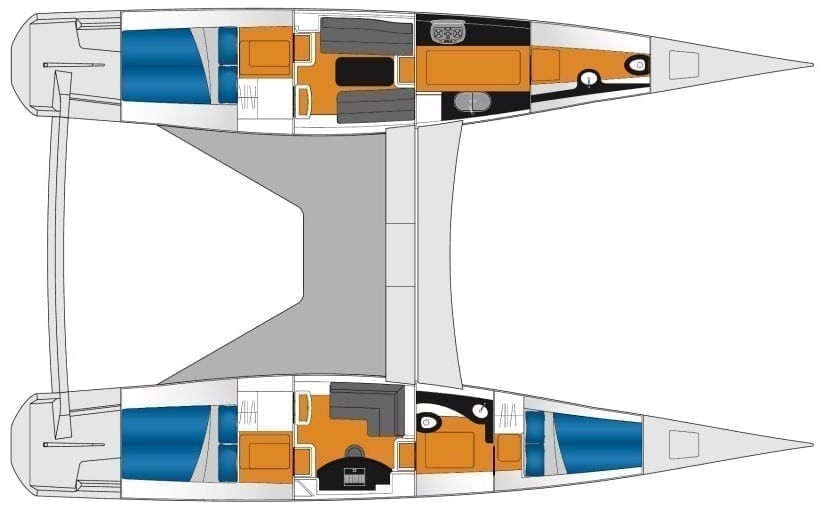 A super fast, all carbon catamaran with high-end design interiors. The SIG45 can accommodate 5 guests in 3 separate cabins.
Our on board captain, Stelios Roussos, will ensure you get the best of sailing, while visiting some of the world's most beautiful cruising spots!
SIG45, the perfect match for sunny holiday, awesome sailing and comfort!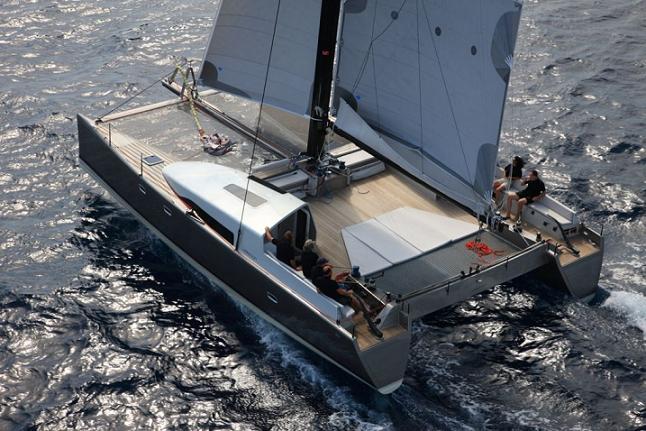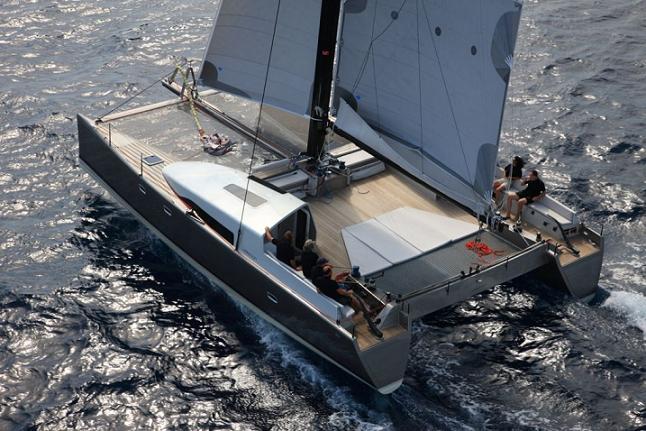 ---
Our Pogo12.50 Hermes is on sale with a special deal!
Following our recent boat renewal plan and in view of the upcoming new boats (yes!), we announce -not without some affection- that our beloved Pogo12.50 Hermes is on sale at the end of the 2016 season.
Hermes is a Pogo12.50 with lifting keel and Vinylester composite hull built in April 2012. Hermes has been professionally maintained and constantly upgraded in close cooperation with the Pogo yard making the boat far more functional and better equipped than 4 years ago. In March 2015, Hermes was the winner of the Hydra race in both real and corrected time!
The special deal:
The new owner will have the right to use the boat already during summer and autumn 2016 without any additional cost!
He/she can test sail Hermes by chartering for an unlimited number of days (subject to boat's availability).  The charter price will be fully deducted from the selling price to be paid in mid November 2016.
Selling price is price 230,000€ (tax not paid).
The new owner is not obliged to pay VAT since Hermes can remain under the existing "professional status" for at least 3 more years.
If the new owner wishes so, we offer the possibility to keep Hermes under our management with more or less limited chartering for covering annual expenses and possibly more than that, without any restriction on the desired periods and duration of private use.
The details
Please download this pdf file where you will find all the details about:
the improvements made on the boat since 2012
how we took care of Hermes since 2012
options for the new owner
specifications
photos
For inquiries, please contact us directly:
Tel:  +30 6977 2345 27
e-mail: [email protected]
---
Join us for the autumn 2016 "Offhore/Train & Race" course (NEW dates: Oct 29th – Nov 6th 2016!)
Experience non-stop sailing in true offshore conditions, train and race 2 one-day regattas. 8 days of super (and fast) sailing. Depending on participation we will deploy up to 4 Pogo12.50s creating true one-design conditions!
Programme:
Saturday October 30th: Arrival in our base in Lavrio
October 30th – November 4th:
2 days of non-stop navigation.
1 night at port
3 full days of training around the Cyclades.
Afternoon theory courses (tactics, weather, rules)
Saturday November 5th: St George Regatta 72nm
Sunday morning November 6th: Departure
Skippers:     Benoît Charon,  Pietro D'Ali, Olivier Cardin
Boats:         Pogo12.50s (max 5 participants per boat). Up to 4 boats!
Language:    English
Price:           1250€ per person (all included except food and drinks)
Palmarès of our world class skippers:
Benoît Charon:
– FFV Responsable Secteur Manche

– Figaro Racer & Trainer
– Twice European Champion J24
– French Offshore Champion
– 2nd European Championship Farr30
– Multiple Tours de France, ARCs, Melges24…
Pietro D'Ali:

– Whitbread Round the World 93/94
– European Champion Star 1993
– Americas Cup Prada Team 2000
– Sydney Olympics Star 2000
– Transat AG2R 2006 1st (with Kito de Pavant)
– Transat Jacques Vabre 2007 1st (with Giovanni Soldini)
– Transat La Solidaire du Chocolat 2009 2nd (with Giovanni Soldini)
– Roma x2 2012 1st (with Michele Galli)
– Transat Jacques Vabre 2013 (with Stefano Raspadori)
Olivier Cardin:
– Clipper Round the World Race 2015/16. Skipper LMAX. No1 overall after 9 legs.
– 13,000nm family trip France -> New Caledonia
– 4th  Commodore's cup 2010
– 2nd French Championship of Match racing
– 4th Tour de France 2008 on Mumm 30
– J24 European Championship, Melges 24 World Championship…
– RYA Yachtmaster Ocean
---
Beauty & Grace: Photo-shooting on our Pogo12.50 with professional ballerina Aegli Rizou
When our friend Aegli Rizou, a professional ballet dancer and instructor, asked us if we could arrange a photo-shooting for her portfolio on our Pogo12.50, we just could not refuse.
Seeing her performing classic ballet while sailing under big spi, just redefined what beauty and grace means to us!
---
Exceptional FastSailing experiences in Greece
More wind, more sun, more fun than anywhere else in the world!