Our Prices
Bareboat weekly rates, starting and ending at the same port (Lavrio-Lavrio or Corfu-Corfu)
SAIL

MOTOR
Luxury Performance Line
High Performance Line

 
 BOAT TYPE
X-Yacht
X4

3

X-Yacht
X46
X-Yacht
X-50

**

Solaris 47

**

 Pogo
12.50
 Pogo


30

 Pogo
36
Pogo
50
Sydney

43

GT

S

Outremer


4X




(catamaran)

Loxo


32



BASE

LAVRIO

LAVRIO

LAVRIO

CORFU

LAVRIO

&

CORFU

LAVRIO

LAVRIO

LAVRIO

LAVRIO

LAVRIO

CORFU

Till 16/03/2019
3,200€
4,900€
4,100€
4,100€
2,800€
2,200€
2,400€
5,100€
3,450€
5,000€
2,200€
16/03 -> 06/04
3,800€
4,900€
4,950€
4,950€
3,250€
2,250€
2,600€
5,950€
4,100€
5,500€
2,250€
06/04 -> 20/04
4,200€
4,900€
5,300€
5,300€
3,550€
2,300€
2,900€
6,300€
4,450€
6,900€
2,300€
20/04 -> 11/05
4,500€
5,600€
6,100€
6,100€
3,850€
2,400€
3,200€
7,100€
4,800€
7,900€
2,400€
11/05 -> 13/07
4,900€
6,400€
6,900€
7,400€
4,250€
2,500€
3,400€
8,100€
5,250€
9,600€
2,500€
13/07 -> 31/08
5,400€
6,900€
7,900€
8,900€
4,450€
2,700€
3,800€
8,900€
5,750€
12,000€
2,600€
31/08 -> 05/10
4,900€
6,400€
6,900€
7,400€
4,250€
2,500€
3,400€
8,100€
5,250€
9,600€
2,500€
05/10 -> 12/10
4,500€
5,600€
6,100€
6,100€
3,950€
2,400€
3,200€
7,300€
4,800€
7,900€
2,400€
12/10 -> 26/10
4,200€
4,900€
5,300€
5,300€
3,600€
2,300€
3,050€
6,300€
4,400€
6,900€
2,300€
26/10 –> 02/11
3,800€
4,900€
4,950€
4,950€
3,400€
2,250€
2,900€
5,950€
4,200€
5,500€
2,250€
02/11 -> 15/03/2020
3,200€
4,900€
4,100€
4,100€
2,800€
2,200€
2,400€
5,100€
3,450€
5,000€
2,200€
**(skipper strongly recommended)
Luxury  Performance Line


High Performance Line
X-Yachts X4

3

X-Yachts X-50
(only with skipper)
Solaris 47
(Skipper strongly recommended)

Pogo12.50
 Pogo30
 Pogo36
Pogo50
Sydney

43

GT

S

BASE

LAVRIO

LAVRIO

LAVRIO




LAVRIO

LAVRIO

LAVRIO

LAVRIO

LAVRIO

Till 17/03/2018
3,200€
4,100€
starting 15/Sept/2018
2,750€
starting 11/Aug/2018
2,300€
5,100€
3,450€
17/03 -> 07/04
3,800€
4,950€
3,250€
2,600€
5,950€
4,100€
07/04 -> 21/04
4,200€
5,300€
3,550€
2,900€
6,300€
4,450€
21/04 -> 12/05
4,500€
6,100€
3,850€
3,100€
7,100€
4,800€
12/05 -> 14/07
4,900€
6,900€
4,200€
3,300€
7,900€
5,250€
14/07 -> 25/08
5,400€
7,900€
4,400€
2,700€
3,700€
8,900€
5,750€
25/08 -> 06/10
4,900€
6,900€
6,900€
4,200€
2,500€
3,300€
7,900€
5,250€
06/10 -> 13/10
4,500€
6,100€
6,100€
3,900€
2,400€
3,150€
7,100€
4,800€
13/10 -> 20/10
3,900€
5,300€
5,300€
3,550€
2,300€
2,950€
6,300€
4,400€
20/10 –> 27/10
3,800€
4,950€
4,950€
3,350€
2,250€
2,750€
5,950€
4,200€
27/10 -> 16/03/2019
3,200€
4,100€
4,100€
2,750€
2,200€
2,400€
5,100€
3,450€
Boat (s)
Skippers
Required level
Cost
Train & Race 16-24 March 2019 or 16 -26 March 2019
Pogo

12

.50
Pietro D'Ali Benoit Charon
Middle and above
1,250€/person

Spring Med Voyage

St-Tropez- Corfu -Lavrio 30/March -13 April 2019
Pogo50
Dimitris Kalantzis
Experienced
1,250€/person
Spring Med Voyage Greece – Cyprus- Greece
Leg 1: Lavrio – Limassol: 8-12/May/2019
Leg 2: Limassol – Lavrio – Corfu: 12-18 May 2019
Solaris47
Dimitris Kalantzis
Middle and above
500€/leg/person

Middle Sea Race

12 October – 26 October 2019
Pogo50
Pietro D'Ali
Experienced
3,500€/person

Train & Race

Autumn 9-16/November/2019
Pogo

12

.50
Pietro D'Ali Benoit Charon
Middle and above
1,250€/person
 Solo or Double Handed Training
Pogo

12

.50
Pietro D'Ali
upon request
Boat (s)
Skippers
Required level
Cost
Train & Race 17-26 March 2018
Pogo

12

.50
Pietro D'Ali Benoit Charon
Middle and above
1,250€/person

Spring Med Voyage

Lavrio-Malta or Cyrpus or Corfu -Lavrio 14-21 April 2018
Pogo50
Dimitris Kalantzis
Experienced
1,250€/person

Middle Sea Race

13 October – 27 October 2018
Pogo50
Pietro D'Ali
Experienced
3,500€/person

Train & Race

Autumn 10-18/November/2018
Pogo

12

.50
Pietro D'Ali Benoit Charon
Middle and above
1,250€/person
 Solo or Double Handed Training
Pogo

12

.50
Pietro D'Ali
upon request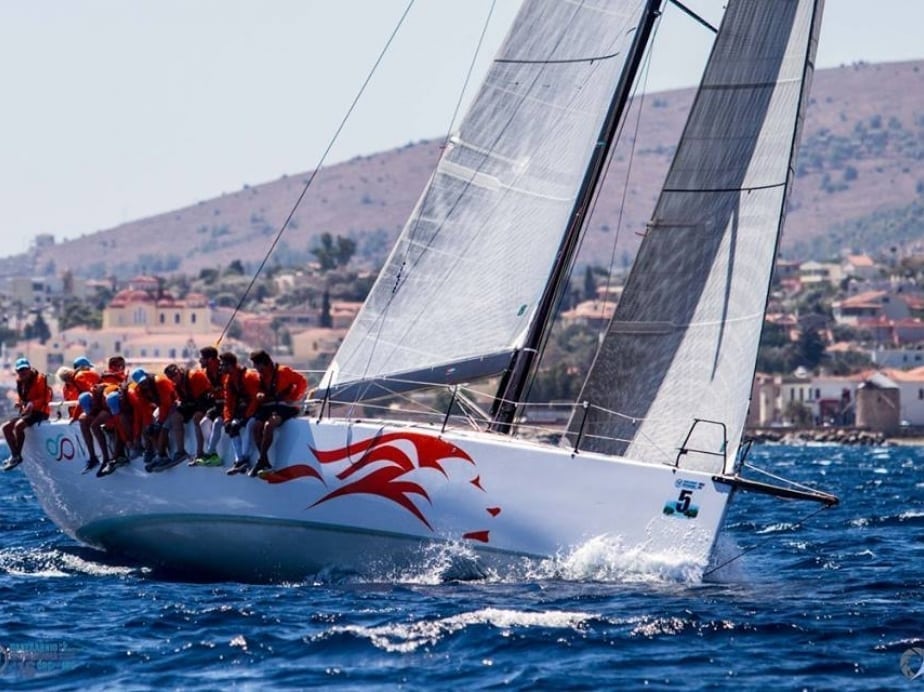 Daily charter rates
| | |
| --- | --- |
| 6 Days | 95% of weekly rate |
| 5 Days | 90% of weekly rate |
| 4 Days | 70% of weekly rate |
| 3 Days | 55% of weekly rate |
| 2 Days | 35% of weekly rate |
| 1 Day | 20% of weekly rate |
| Weekend Friday 17:00 to Sunday 19:00 | 40% of weekly rate |
Discounts
| | |
| --- | --- |
| Returning client | -10% |
| Referenced by a previous client * | -5% |
| Early Booking by January 31st | -10% |
| 2 consecutive weeks booking | -5% |
| 3 consecutive weeks booking | -10% |
| Multiple boats charter | -10% |
| Maximum discount | -15% |
Discounts are not cumulative * Please CC our previous client referencing you in your email
Additional Charges:
Fully refundable deposit: 3000€/4000€/5000€ (Pogo36 , Pogo12.50 /X-Yacht X4/Solaris47, Sydney43 / Pogo50)
Skipper: 160€ /day +VAT 24%
Hostess: 120€ /day +VAT 24%
Delivery and deposit occur at the same port (Lavrio-Lavrio or Corfu-Corfu).  A delivery or deposit at different ports may be feasible depending on the selected dates and yachts' availability. The additional cost will depend on the distance from Lavrion port and will be calculated on the basis of two crew members (300€/day) plus their economy tickets from/to Athens from/to delivery/deposit port. Maximum charge for delivery/deposit within Greece 1000€.
Racing charter:
Prices will include all costs (registration fee, racing risk, additional sails etc)
The price depends on the characteristics of each race.
Please contact us for a specific price quote.
Chartering procedure
Step 1:

Inquiry

Send us an inquiry to [email protected] specifying:
Your preferred dates.
If you wish to participate in a race
Any special request (skipper, sponsoring, other)
Please note that charters usually start on Saturdays. We will inform you on availability for requested dates (or other available if the ones you selected are booked)
Step 2:

Confirmation

For the proposed dates send us a confirmation to [email protected]. We will then:
Provisionally hold your booking for 7 days.
Send you an electronic copy of the Yacht Charter Agreement with the payment schedule and bank account details indicated on it
Step 3:

Booking
Sign and send us your Yacht Charter Agreement (an electronic copy is enough)
Transfer to our bank account the 40% of the total chartering fee.
Upon reception of your 40% down payment and the signed contract we will confirm your booking.
Step 4:

30 days prior to your arrival
Deposit to our bank account the remaining balance of 60%
Send us the Skipper's and Crews' sailing licence(s)
Send us the Crew-list (stating passport numbers, full addresses and emergency phone numbers)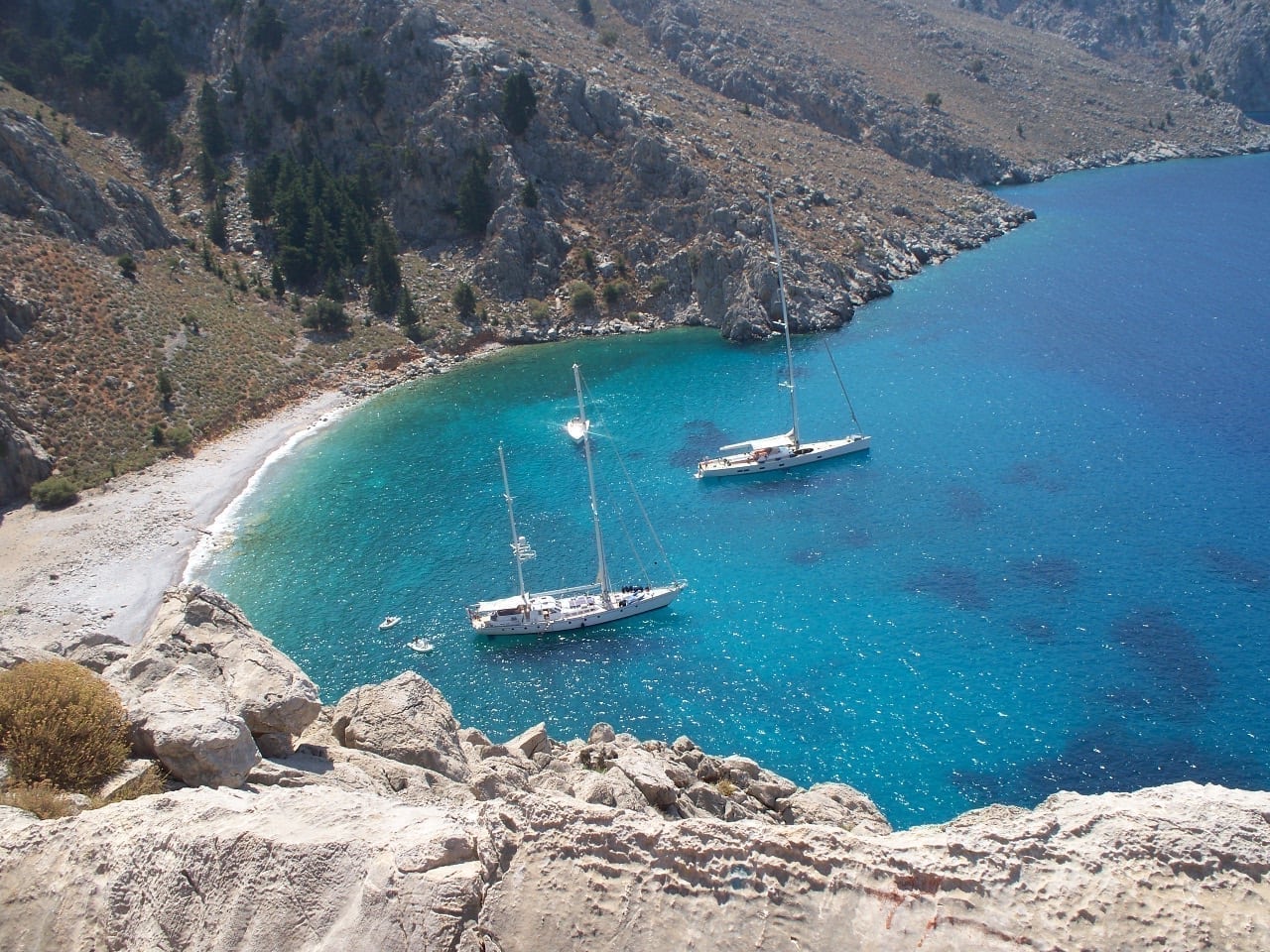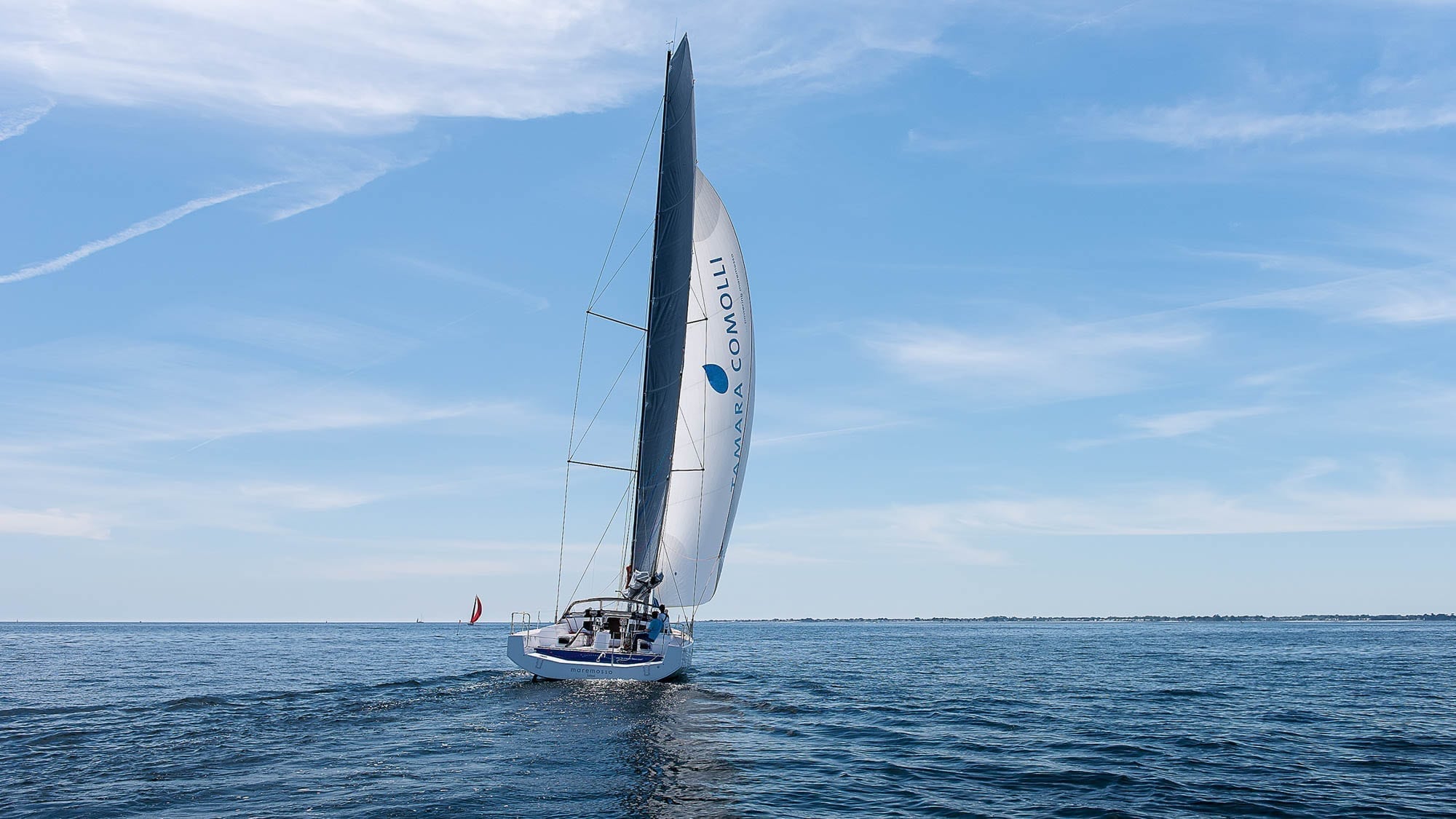 Terms & Conditions
Cancellation policy Cancellation > 90 days prior to boat embarkation. 30% cancellation fee of the total charter price Cancellation 30 to 60 days prior to boat embarkation: 50% cancellation fee of the total charter price. Cancellation <30 days prior to boat embarkation: 100% cancellation fee of the total charter price. We will return the cancellation fee (less 5% of administration fee) if the boat is chartered on that same period under the same conditions.
Delivery – Return day
Weekly charters usually begin and end on Saturdays. All charters begin at 17:00 on the day of departure and typically end at 09:00 on the day of return. You are required to return to base on the last evening of your charter . This is the minimum time required to ensure that the boat is delivered to the next charter in perfect order.
Check-in procedures If you have never chartered one of our boats before, a 1h sailing trip with the owner may be required. If you have sailed on one of our boats before or you have choses to charter with skipper, then standard check-in procedures will be applied (inventory check, briefing etc) Security Deposit A fully refundable security deposit of  is mandatory. The security deposit is paid in cash or by credit card upon arrival or can be deposited to our bank account 30 days prior to departure. In case of damage to the yacht or loss of equipment, the estimated value for repairs and replacement is withheld from your security deposit and the balance is returned to you. For maximum transparency, upon delivery, you will be handed in a non-exhaustive list with the estimated cost of repairs and equipment that will be charged if damages/losses occur.